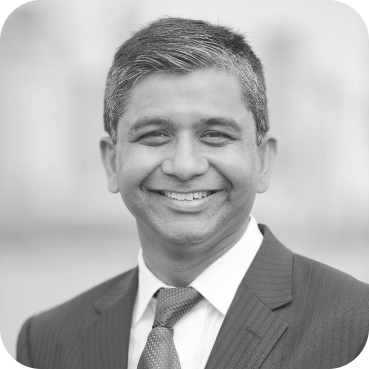 Ritesh Shah, RPh
Founder/Trustee
Ritesh Shah is CEO/Managing Partner of Legacy Pharmacy Group, tri state area's one of the largest GPO which helps independent pharmacies. As an independent pharmacy owner, he is committed to delivering first-rate care to patients by educating them on control mechanisms for chronic diseases such as diabetes and high blood pressure.
His extensive record of philanthropy and service to the Monmouth County community includes serving as the Patient Education Chair of Bayshore Senior Center; working to stem the opioid crisis and addiction epidemic through GenerationRx in schools; conducting seminars and educating the public and healthcare professionals on diabetes, medication management and other topics.
Shah is a registered Pharmacist. He currently resides in Freehold, New Jersey with his wife, who is also a pharmacist Asha, and children, Sarthak and Krina.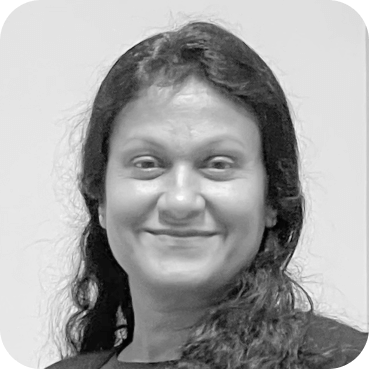 Asha Shah, RPh
Trustee, Pharmacist-In-Charge
Asha Shah brings an uncommon blend of business savvy and professional expertise to the teams with which she works. With nearly 25 years of retail pharmacy experience, Asha understands the communities she serves. Unlike many accomplished executives who set corporate agendas from the comfort of a distant corner office, Asha's perspective derives from being twenty-four inches from her customers. Such familiarity enables her to explore more creative – and compassionate – approaches to overcome challenges.
Asha's balanced commitment to both granular detail and the bigger picture facilitates success when dealing with public agencies and the private sector. She is an alumna of St. John's University and a Registered Pharmacist licensed in New Jersey.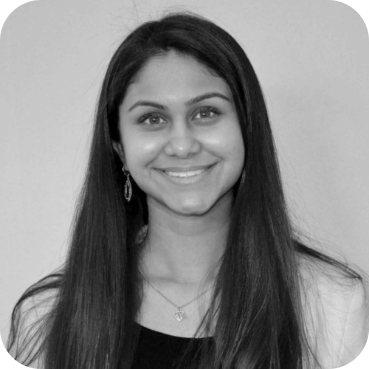 Krina Shah
Krina Shah is a junior at Villanova University studying Political Sciences and Business. She is seeking to pursue a career in law, specifically working in contracts, mergers, and other facets of law that are important to businesses. As a trustee for RSCP, she hopes to bring her personal experiences and passion for service to those who need it most.
Aside from her current academic pursuits, Krina is active on her college campus. She is a tour guide, a staff member of Villanova's New Student Orientation program, and is on the diversity committee of her sorority, Kappa Kappa Gamma.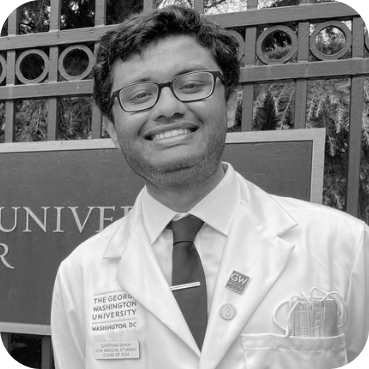 Sarthak Shah
Sarthak Shah is a third-year medical student at the George Washington University School of Medicine and Health Sciences. He also attended GW for undergrad, where he majored in Cell and Molecular Biology and graduated Summa Cum Laude. Growing up with two parents who both invested in the health of the community, Sarthak quickly developed an appreciation for both charitable work and health sciences. He believes that it is essential for physicians, pharmacists, and other healthcare workers to unite together and strive to better serve their communities while delivering high-quality care.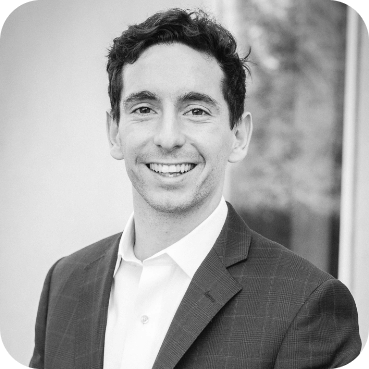 Matt Anderson
Matthew Anderson serves as Vice President of Hoboken Strategy Group. Before joining Hoboken Strategy Group, Matt worked for Direct Development, a marketing and public relations firm where he specialized in business development. Prior to entering the private sector, Anderson served as the Chief of Staff to Assembly Members Eric Houghtaling and Joann Downey in Legislative District 11.
Matt is the President and Founder of Millennials for NJ, a political action committee dedicated to helping Millennials win elections. Additionally, Anderson is a New Jersey Democratic State Committee member representing Monmouth County. In 2021, Matt was named #16 on the InsiderNJ Millennial Power list in New Jersey. Matt is a graduate of Salisbury University and is currently pursuing a degree in law at Seton Hall University.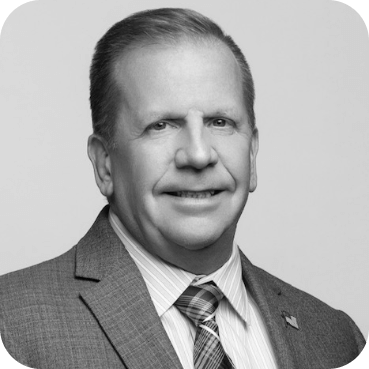 Thomas M. Coughlin
Thomas M. Coughlin is President and Chief Executive Officer of BCB Bank. He has been in the banking industry for over 39 years, formerly serving as Vice President of Chatham Savings Bank and Controller and Corporate Secretary of First Savings Bank of New Jersey. Believing that Bayonne was underserved by community banks, he founded Bayonne Community Bank in 2000 with the support of local investors.
Coughlin serves as an Executive Board Member of the Hudson County Chamber of Commerce and past President of the Bayonne Chamber of Commerce. He is a Lifetime Rotarian, former Commissioner of the Bayonne Rent Control Board, past President of the American Heart Association, and has served as a Trustee of D.A.R.E. and the Bayonne P.A.L. He earned a Bachelor of Science degree from Saint Peter's University in Jersey City and received his CPA designation in 1982.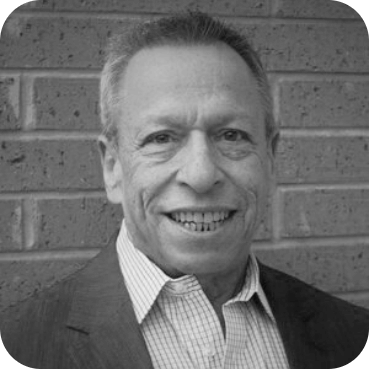 Ken DeRoberts
Ken DeRoberts is CEO of Government Strategy Group, specializing in value-added management consulting to county and local governments across New Jersey.
He is the founder and Chairman of Soup Kitchen 411, a non-profit focused on hunger awareness. Through their FeedNJ program, more than 500,000 meals have been purchased from small restaurants for distribution to soup kitchens and other programs around the state.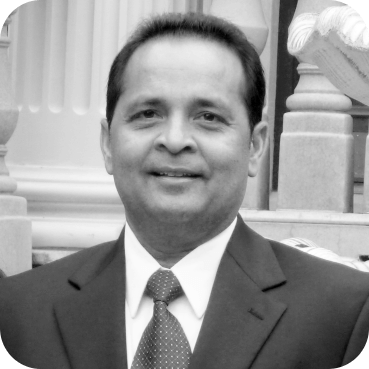 Jay Dhaduk
Jay Dhaduk is a serial healthcare entrepreneur with 28 years of experience as a New York licensed pharmacist who is founder of Leroy Pharmacies group and was a founder and executive at CorePharma. Dhaduk has experience in DEA and FDA-licensed manufacturing, packaging, and warehouse operations in Bergen County, as well as at overseas generic manufacturing operations in India. Among other drugs, CorePharma manufactured generic pilocarpine (used to treat glaucoma and dry mouth) and ursodiol (a treatment for liver and gall bladder diseases).
As a founder of pharmaceutical developer SyneRx Pharma LLC, Dhaduk worked to market topical and injectable products from 2005 thru 2011.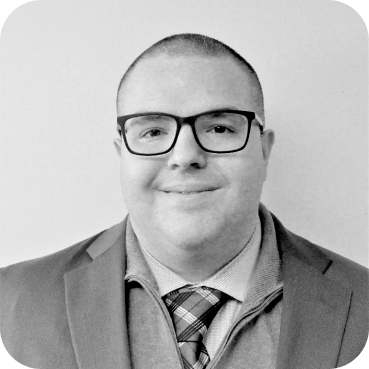 Joseph Howe, EdD
Dr. Joseph Howe is currently Superintendent of Schools in Freehold Borough. He also serves on a number of non-profit healthcare related boards in the community. Dr. Howe is a graduate of Seton Hall University with a Doctorate in Educational Leadership, Management, and Policy and is also a certified public accountant. Having worked in federal, state, and local government, Dr. Howe has seen first-hand the gaps in the healthcare system which is one of the reasons why the mission of RSCP is so important to him. Since graduate school, his research agenda has focused on the delivery of healthcare in schools and other non-traditional settings.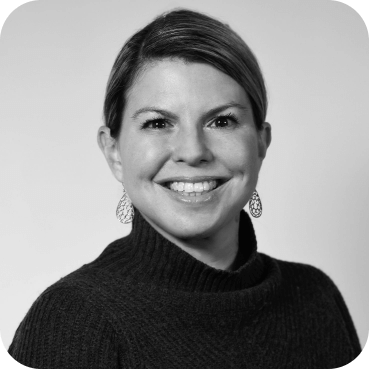 Laura Matos
Laura Matos is a seasoned professional with an extensive career in government, public affairs, and communications. Matos is the New Jersey Managing Director at Kivvit, a national public affairs consulting firm. She works across multiple client teams firmwide, specializing in advocacy, coalitions management, and public education efforts. Laura worked in the New Jersey Governor's Office for eight years for Governors McGreevey, Codey, and Corzine, working in Operations, Legislative Affairs, Cabinet Affairs and as an Assistant Chief of Staff.
Matos is the chair of the New Jersey Pinelands Commission and served on the 2017 Transportation and Infrastructure Transition Advisory Committee, Governor Phil Murphy's Restart and Recovery Advisory Council, the New Jersey Complete Count Commission and most recently as a Democratic Member of the New Jersey Legislative Apportionment Commission. Laura serves on the Board of Latina Civic Action and as President of the Board of Latina Civic PAC and previously served on the board of PlanSmartNJ. She attended Rutgers University and lives in Belmar, NJ.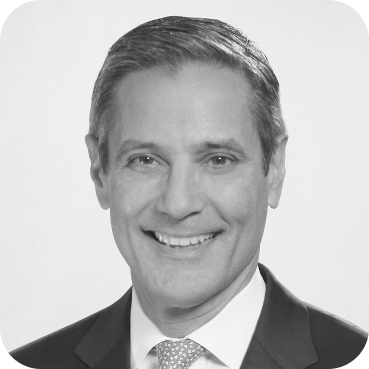 Peter Miraglia
Peter Miraglia is a Managing Director of the Willis Towers Watson Mergers & Acquisitions Group and a member of its Executive Committee. In addition to his management responsibilities he is responsible for overseeing insurance the due diligence operations on behalf of financial sponsor and strategic buyers, which entails managing a team of M&A professionals conducting sophisticated due diligence reviews and implementing insurance products to solve transactional issues. He is an accomplished insurance professional who brings 29 years of insurance brokerage experience to his role at Willis Towers Watson.
Prior to joining Willis Towers Watson, Peter was a senior consultant in the mergers & acquisitions group of a New York based global insurance brokerage company. His responsibilities included providing risk analysis through comprehensive due diligence, which included designing and budgeting pro-forma insurance programs. He also maintained account executive duties on selected accounts. Peter has also been quoted in various financial publications both in the US and Europe commenting on insurance due diligence.
Peter graduated from Dowling College where he received a B.S. in Aeronautics & Aerospace and also served in the United States Air Force.
Naveen Mehrotra, M.D.
Dr. Naveen Mehrotra is a practicing pediatrician and adjunct faculty member in the Department of Pediatrics at Robert Wood Johnson Medical School at Rutgers University.
Practicing in central New Jersey with one of the highest concentrations of South Asians, Dr. Mehrotra is dedicated to improving the health of South Asians, particularly those who have recently immigrated. With a passion to educate and increase awareness in areas such as disease prevention within the community, Dr. Mehrotra took the personal inspirations from his family members and founded SKN; a community based nonprofit organization to address these needs at a grassroots level. He believes that education at the community level is critical in the quest to eliminate health disparities.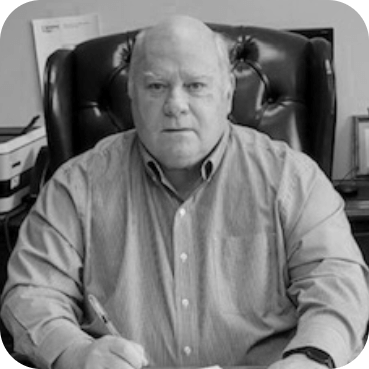 Ray O'Hare
Chief Ray O'Hare was born and raised in Hell's Kitchen and enlisted in the United States Marine Corp in 1970. Upon honorable discharge from the service he became a Keansburg police officer and has proudly served the community for 38 years. He was appointed Chief of Police and served in the role for the past 25 years.
O'Hare currently serves as Borough Manager in Keansburg. He is a former member and President of his local Board of Education. He has been married to his wife, Emily, for 51 years and has four children and 15 grandchildren.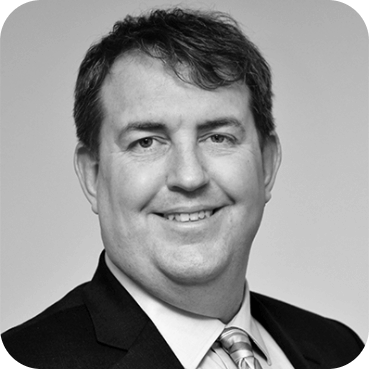 Ed Oatman
Edward T. Oatman has more than 20 years of governmental experience. He is responsible for the day-to-day operations and budget of a 21-municipality government with approximately 2,800 full-time employees. He is also responsible for the implementation of the policies of the Board of County Commissioners.
Appointed Union County Manager in 2018, Oatman has effectively implemented the Board's vision in responding to the COVID-19 pandemic, holding the line on County finances, and continuing the trend of delivering solid services that touch all residents and working families at every stage in life. Oatman has a Bachelor's in Political Science from Kean University. Oatman currently serves on the Kean University Board of Trustees. Ed lives in Woodbridge with his 3 children and the family dogs, Buddy the Beagle and Briscoe.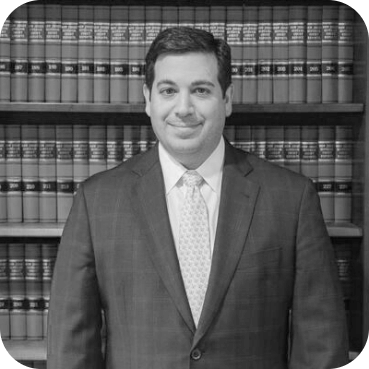 Bruce Padula
Bruce Padula is General Counsil at Legacy Pharmacy Group, a membership business that assists independent pharmacies with operating more efficiently and bulk purchasing products. In his role, he advises Legacy on a wide range of legal and business issues, including, but far from limited to, preparing and negotiating agreements with members, suppliers, and employees and advising Legacy's management committee on all aspects of corporate legal operations.
Practicing for over twenty years, Padula is currently an original partner at Cleary Giacobbe Alfieri & Jacobs, LLC. He graduated from Villanova University and Seton Hall University School of Law. After law school, he served as judicial law clerk to the Hon. Bernard F. Conway of the Superior Court of New Jersey. As an active member of his community, Padula also previously served on the Hoboken North Hudson YMCA Board of Directors and as President of his local Board of Education.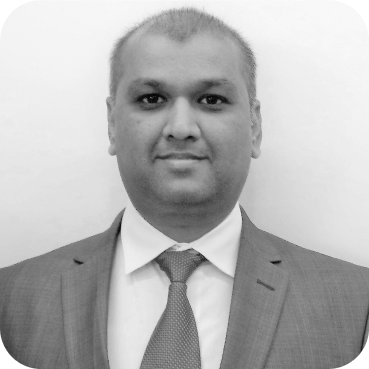 Pragnesh Patel
Pragnesh Patel is a successful business owner and has experience of owning and operating multiple pharmacy business for over a decade, owning and operating. He is a COO and CFO at Legacy Health, A Pharmacy Drug Wholesaler who serves 30 different states with pharmaceutical needs He is very active at his temple as a social service.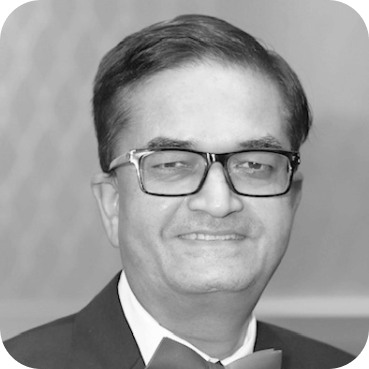 Sumul Raval, MD
Dr. Sumul Raval is a board-certified neurologist and authority on brain tumors. Founder and director of the David S. Zocchi Brain Tumor Center at Monmouth Medical Center, he focuses on bringing leading-edge careto the local community through the state-of-the-art facility that provides academic-level care locally.
Dr. Raval completed his fellowship at Memorial Sloan-Kettering Cancer Center in New York. A frequent clinical trial investigator, he has combined the drugs Avastin and irinotecan to successfully shrink brain tumors. In 2008, he received the 10th Annual Francis Black Humanitarian of the Year Award in Healthcare.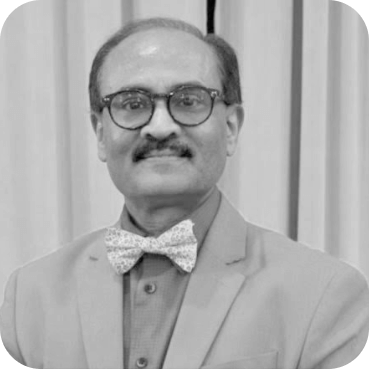 Tushar B. Patel, MD
Dr. Tushar B. Patel is recently retired from the United States Department of Justice after 27 years serving as the Chief of Health Care Quality and Risk Management in the Federal Bureau of Prisons. He also served as the Program Manager for the Asian Americans and Pacific Islanders for the agency, and served as the Department of Justice PAN Asia Board member for more than a decade.
Dr. Patel has served as President of Indian Health Camp of NJ (IHCNJ) since 2006, providing vision, expertise, and dedicated services to lead a team of volunteers to conduct free health screening and disease prevention fairs in New Jersey. Since 1999, the organization has provided more than 10,000 free screenings in South Asian communities for various chronic diseases to individuals who are uninsured or underinsured.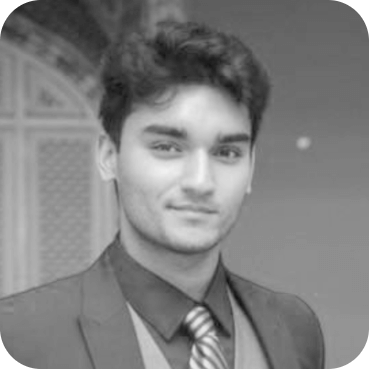 Yash Shah
Yash Shah is a recent college graduate from UCLA with a major in Biology and is attending Rutgers New Jersey Medical School. He is working towards pursuing a career in medicine while simultaneously being involved in local and state politics. He believes that it is very important for physicians and healthcare workers to get involved in local politics to ensure that healthcare policy and legislation are well informed by those working directly in the medical field.
Yash is currently the Executive Director of the South Asian Registration Initiative (SARI) PAC, and has been working with State Senator Vin Gopal for 2 years now, all while participating in multiple scientific research initiatives with UCLA and NJMS.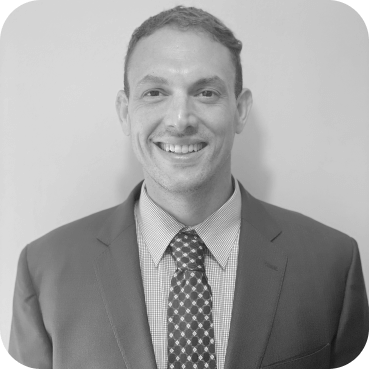 Micci Weiss
Micci Weiss, Esq. from Hazlet, New Jersey is a partner and Chief Cannabis attorney at Cleary Giacobbe Alfieri Jacobs, LLC. Throughout his legal career, Micci has advised a broad range of clients ranging from Fortune 50 companies to individuals who have suffered discrimination and civil rights violations. While at Cleary Giacobbe Alfieri Jacobs, LLC, Micci has advised public and private sector clients on a myriad of legal issues. A key function of Micci's role involves constant interaction with local governments to ensure various compliance issues are met. Currently, Micci serves as counsel to Legacy Pharmacy Group, Monmouth Wellness & Health d/b/a NJ Leaf, and several other medical cannabis operators in the state of New Jersey. Micci received his undergraduate degree from Rutgers College with a BA in Economics and Political Science. He received his J.D. from Seton Hall Law School.
Shervyn von Hoerl
Treasurer
Shervyn is currently the Head of Investor Development at Capitolis, Inc. an innovative fin tech start-up where he has been instrumental in developing and launching new business lines. He has 25 years of experience in the financial industry and currently serves as the President of the Dartmouth Treasurer's Association and member of the Class Officers' Association Executive Board. He has three children, the youngest of whom has been diagnosed with Type 1 Diabetes.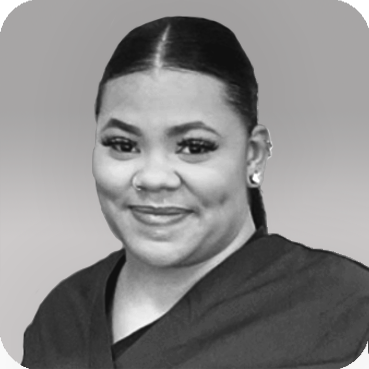 Ayan Davis
Program Director
Ayan Davis brings a background in customer service to her role as Program Director at RSCP. A long time Monmouth County resident, Ayan graduated from Neptune Township High School and has since worked in the restaurant and retail industries, including pharmacy experience. She brings outstanding listening skills, patience, and compassion to her daily tasks, which include supporting day-to-day administrative tasks and community outreach.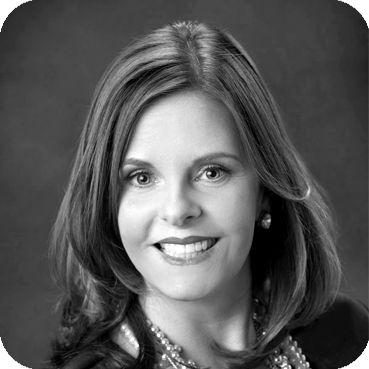 Ann Clark
Volunteer
Ann joined RSCP as a volunteer in 2022, bringing her vast experience in the Pharmaceutical Industry. In her professional life, Ann is currently a Field Director with Genentech and has previous industry experience in product support, medical information, management, research & development, regulatory compliance, and Medical Affairs strategy. Ann lives in Monmouth County with her husband and son.