Blood is carried to all parts of your body in vessels called arteries. Blood pressure is the force of blood pushing against the arteries.
FINDING YOUR BLOOD PRESSURE
Each time the heart beats (about 60-70 times a minute at rest), it pumps out blood into the arteries. Your blood pressure is at its highest when the heart beats, pumping the blood. When the heart is at rest, between beats, your blood pressure falls.
Your blood pressure is always given as these two numbers with one above or before the other.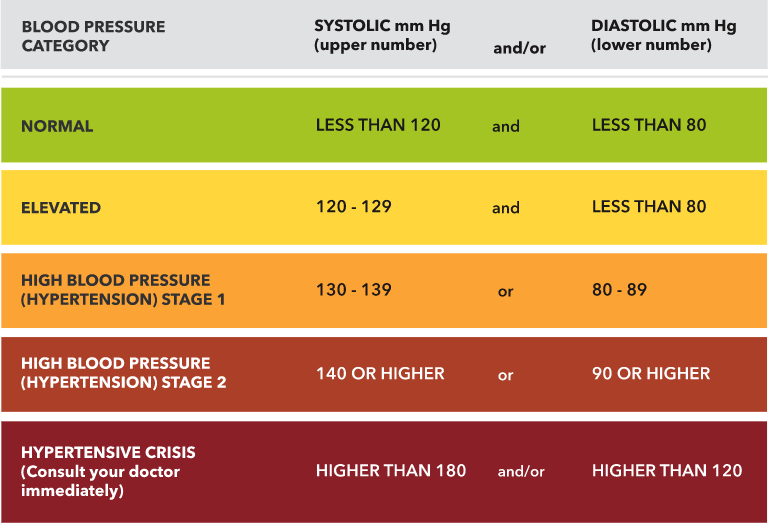 High blood pressure is a condition that most people will have at some point in their lives. 65 million adults have high blood pressure in this country. 1 in 3 American adults have high blood pressure.
High blood pressure increases your risk for Heart Disease and Stroke — the 1st and 3rd leading causes of death for Americans.
TREATMENT FOR HIGH BLOOD PRESSURE
Exercise: Less active individuals are 30-50% more likely to develop hypertension

Drink alcoholic beverages in moderation.

Reduce the intake of salt and sodium in the diet to approximately 2400 mg/day.